Greetings, Internet Surfer, and welcome to PenandCape.com.  But what exactly IS penandcape.com you ask?  Well, that's a long answer. But, since there is still much contention over whether or not Time is infinite, I'll offer up the short version:
Essentially, PenandCape.com is a blog(ish) place designed to broadcast poetic and/or prose transmissions from the darkest (and sometimes brightest) nether regions of Jason Mott's mind. But who is Jason Mott? He's a poet and fiction writer who's getting more than a little freaked out speaking about himself in the third person. So let's make a small grammar shift, shall we?
Ready?
Okay, let's start again:
My name is Jason Mott. (Yes…yes, Igor! That feels much, much better). I'm a writer living in North Carolina and I'm proud to say that I write a great deal of poetry that focuses on superheroes. I'm a fanboy (and proud of it!). Like some of you who may have come across this website, I grew up reading comic books. And, like others of you who may have come across this website, I grew up reading lots of classic literature and poetry.
Greetings, web traveler. If you're reading this, you've found my personal blog. Feel free to knock around the site, but if you're looking for news and info related to my upcoming novel THE RETURNED (which has been optioned by ABC) please head over to jasonmottauthor.com
Going forward, jasonmottauthor.com will be my primary venue.
Best,
-Jason Mott
The exciting news right now is that casting for ABC's pilot of THE RETURNED is in full swing!  Two terrific actors have already been cast and I can hardly contain my excitement!  Word is that filming for the pilot may begin next month in/around Atlanta.  So I decided to post the info here, as it develops, along with a few "inside" thoughts.
Matt Craven cast as "Fred Green:"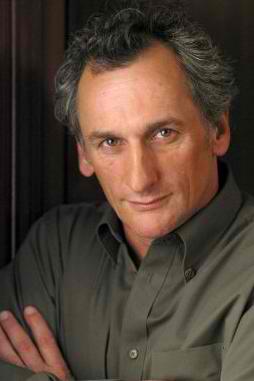 For me, this was a "Hell yeah!" moment.  I'm a long-time fan of Mr. Craven's work and, as an actor, he's simply perfect for the character of Fred Green.  I love what Plan B/Brillstein have done here!
The character of "Gail" is actually a brand new character.  She doesn't appear within the novel, but I can already see what Plan B/Brillstein have in mind for her within the TV adaptation and I completely support it.  I'm not deeply familiar with Ms. Kelley's work, but I've heard very good things about her and am deeply excited for her.
I think it's safe to say that any writer facing the prospect of seeing their work adapted by other people becomes a little nervous.  For any artist, our works become akin to being our children.  We worry deeply about what will happen to them when they go out into the world and meet new people.  But throughout this process, Plan B/Brillstein have been exemplary and, quite frankly, I'm thrilled with what they're doing!
-Jason Mott
THE RETURNED is now available for pre-order!  Still shocked and awed by seeing my book on Amazon.  🙂
http://www.amazon.com/The-Returned-Jason-Mott/dp/0778315339/ref=sr_1_4?ie=UTF8&qid=1358981784&sr=8-4&keywords=the+returned
Today's wonderful news is that ABC has ordered a pilot episode of THE RETURNED.  Another step toward THE RETURNED appearing on your television!  Still can't believe it!
Details here:  http://www.deadline.com/2013/01/abc-picks-up-comedy-pulling-dramas-from-mcg-bryan-zabel-brad-pitt/