MG: RAID 0 Turns Me On
Modern Geek Chronicles:
RAID 0 Turns Me On

Yeah.  That's right.  I said it.
It's been a long time since I had a serious computer.  Too long.  For about five years now I've been living as the Geek equivalent of a Rwandan refugee.  Getting by with one Best Buy, eco-friendly, sans-balls laptop after another.  No real tower of my own to call my base of operations.  All my computers came pre-built.  Quaint little mass produced whores that I, shamefully, let into my house.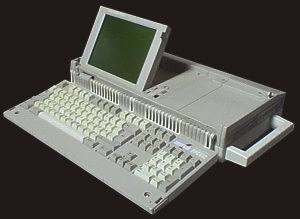 I tried not to blame myself.  Times were tough and I couldn't afford the good stuff.  Yeah, I might snag a decent hard drive here or there.  Maybe throw in some mid-grade ram when I could.  But, ultimately, it was all just the equivalent of dressing up your cousin from West Virginia, taking her to the prom and weeping softly—the both of you—as you made out in the gymnasium bathroom at end of the night.
(Don't act like that was just me.)
But no more.
This time, like a good geek, I'm building the electronic prom date of my dreams.  She's gonna be smart.  Smart like Alex Trebek back before he shaved his mustache and lost all his strength.
And she's gonna be fast.  I mean really fast.  I'm talking "No…really…this has never happened before!  It's just that I was so turned on by you" fast.
(Yeah, sure…like it's never happened to you before!)
Half of my new lady love has already arrived.  Sometimes, very late at night, when I'm sure my neighbors aren't awake to peek in through an unguarded window, I take the parts I've got so far and lay them on the floor and just stand there shaking my head and thinking dirty thoughts:
"Yeah, that's right, you dirty, dirty PSU.  You go ahead.  Do it.  Yeah, pump out 720 watts of raw energy.  Yeah…just like that."
"Wait, what's that you say, Xigmatek Dark Knight 120mm heatsink?  You say your fan blows heat better than I ever dreamed?  Well, talk is cheap.  I say show me, you sexy, black-clad, nickel-plated, LED-fan-having minx!"
About a week ago my two storage drives showed up, looking as sexy as they wanted to.  Twin SATA III 620GB Western Digital Caviar Black 7200RPM 6.0Gb/s 64MB cache beauty.  They told me I was smart and handsome.  They laughed at my jokes.  And I'll say it again:  RAID 0 turns me on.
Few of us are willing to admit it, but our Geek often makes us think naughty thoughts.
I dated a literature geek who enjoyed making the beast with two backs upon piles of musty Pulitzer Prize winning novels.  I dated a poetry geek who always had to read poems to get in the mood.  Then there was the one who liked to make out after anime.
We're geeks.  Our Geek is a part of us.  All day.  Every day.  Even when we try to be something other than geek.  It's who we are.
So why are we afraid to admit that, in an ideal world, sex and our Geek would be tied together?
Sex isn't a dirty word.  Neither is Geek.
You want to know why RAID 0 turns me on?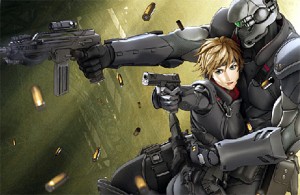 RAID 0 takes two separate things and unites them perfectly.  They share data.  They share bandwidth.  Bits and bytes are traded back and forth.  Some data stripes get stored on one drive, the complimentary data stripes get stored on the other.
They're linked, perfectly.  Each one needing the other.
When RAID 0 runs right, the hard drives finish each other's sentences.  Each one knows what the other is thinking.  How could they not?  They're no longer two independent drives, they're one.
They never cheat.  They never stray.  They are inseparable, perfectly united, until death.
This type of link is something I've never had.  So I want RAID 0 in my life, even if, for now, it's only in the literal sense.  Though, some day, I hope to be a part of the metaphor.
You don't have to say who you are, you don't have to admit it, not even to yourself, but I know I'm not alone.
End Transmission.
-Jason Mott
More Modern Geek:
Geek Love
Geek Defense
Geek Learning
Let's Make a Geek
---
2 Responses to "MG: RAID 0 Turns Me On"
Follow responses to this entry through the RSS 2.0 feed.