Wait…I Only "Borrowed" That Game?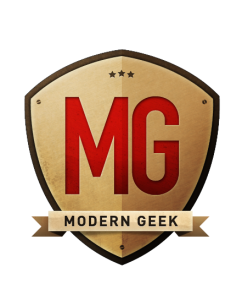 In 1987 three very important things happened in my life:
1)  I turned nine years old—a great age to be, I believed, as it was the first time I'd ever been that old and it was a year older than eight.
2)  I kissed a girl for the very first time.  In the lunch line of the school cafeteria.  Her name was Shauna.  She was almost 11.  And, for the record, she kissed me—a precedent that, sadly, would not last.
3)  My mother bought me a copy of The Legend of Zelda.
Of those three things, only one has endured:  Zelda.  (Last I heard Shauna was living out west somewhere raising alpaca…no, seriously!)  Yes, ladies and gentlemen, I still own my iconic piece of gaming history.  The golden cartridge is faded, discolored, scratched and chipped.  It spends its life in a sweltering, stuffy storage building, seeing the light of day only twice a year:  when I come annually to scavenge for Christmas decorations and again a few weeks later when I come to put them back.
The Nintendo has been broken for years.  Frankly, the Zelda cartridge serves no purpose other than to remind me of those heady days of my youth when video games had learning curves harsher than the price tag on a Ferrari. Those days when side-scrolling was just the way things were done.  Those days when you paid for a game and, by paying for it, owned it.
Fast forward to the modern gaming era.
These days, games do everything but wipe your rear end and call you handsome.  Side-scrollers are "retro."  And buying a game doesn't necessarily mean you own it.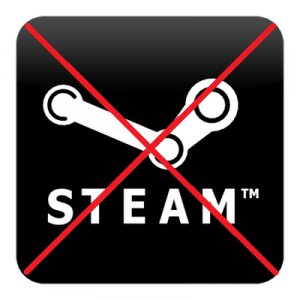 Not long ago a young man out in Washington decided he wanted to put a few of his games up for sale.  Maybe he was strapped for cash, or maybe he just felt like selling something he owned.  After all, he'd paid for them with his own hard-earned, bona fide American greenbacks.  Imagine his surprise when, not long after listing the contents of his Steam account as up for sale, he found his account disabled by Steam and every game he'd ever purchased through the service completely denied to him.
Turns out that, according to the Terms & Conditions novella that none of us reads before downloading our games, we don't really own those downloaded games.
According to the T&C's of digital download services such as Steam, PSN, Xbox Live and Origin, you cannot resale any of those games you've paid for.  Essentially, you haven't "bought" those games, you've only licensed them in the same way that you've only licensed that copy of Windows or OSX, and their respective publishers still retain the right to dictate when, where and how they are redistributed by you.  In short:  you can't redistribute them, not even through a straight up private sale to another individual.
This small incident by this Washington gamer—small for me because they weren't my games, but I imagine it was a pretty big incident for the gamer in question—raises serious questions for the modern gamer.
Internet connection and the ability to download digital games are all but ubiquitous these days.  In the world of the indie gaming company creating mobile, PC and console games whose quality rivals even the biggest and most lauded studios, no self-respecting gamer can get by solely on "physical copy" games.  And all of the established game publishers have purchase-worthy "digital only" titles as well.  While the tradition of pre-ordering and standing in line outside your favorite game shop at midnight to pick up the latest "Jesus-Christ-I-have-to-own-this-game!" title isn't going away just yet, the writing is definitely on the wall for this age-old tradition.
Very soon physical copies of games will exist only in memory.  And if the current legalities persist, when that day comes, none of us will ever own our games again.  We will pay hard-earned money for the privilege of "borrowing" them from publishers.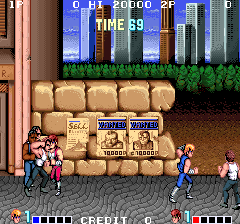 The largest question in all of this is the question of ownership as it relates to games.  While I've got no problem submitting to licensing my copy of Word or Photoshop—like so many others, I've been bred to accept that this is just how these things work—the idea of licensing my video game makes me want to take to the streets all Double Dragon style and bring order to chaos.
I've made concessions in the digital download arena before and I still do.  I've conceded that no one is working to develop the ability for me to take purchased DLC for my disc-based games—all those awesome bonus levels and game-changing extra characters—with me when I got to my amigo's house for Game Night on Saturday.  And I didn't even raise a ruckus when Sony pushed out the firmware update removing my option to add Linux to my PS3—one of the features, I might add, that tipped the scale in my initial "which system should I buy?" debate.
I mean, if Honda came to my home and suddenly yanked the a/c out of my car without so much as an apology, I'd give them a sound throttling, but I let Sony's theft go by with very little lip service and zero measurable action.  Maybe it has something to do with the instinctively abstract nature of software—I can't really put my fingers on the lines of code that let my PS3 run Linux, but you'll have to pry my Accord's air conditioning unit from my cold dead hands.
Whatever the reason, I blame myself for taking Sony's betrayal lying down.  But what's done is done.
But I have to draw a line in the metaphorical sand with this digital download situation.  A game publisher will have a heck of a time convincing me as to exactly why if I drive over to Best Buy and purchase my game on disc, then it's mine to do with as I please but, if I download it, it still belongs to them.  I mean, Hewlett-Packard doesn't tell me I can't resell my computer because I opted to have UPS deliver it instead of getting in my car and driving over to my local electronics warehouse.  In neither case is the actual end-product changing, only the method of delivery.
Still, somehow, game publishers argue there is a difference.
Perhaps the most unsettling thing about all of this is not the philosophical or legal explorations of concepts such as "ownership" and "Buyer's rights vs. Seller's rights," but the quiet way this erosion of individual rights is occurring.  This trend has been happening for years now but, thus far, has spent relatively little time in the spotlight.  The publishers argue "Hey, we did our part and told you we were doing this.  It's all in the Terms and Conditions agreement."
But gamers rarely read the long, impenetrable Terms and Conditions presented to them when subscribing to online services and only get upset about their loss of rights after they've voluntarily given them away.  And even if we did take the time to read the convoluted, bewildering, constantly-updated T's & C's, what could we do about them?  Not subscribe?  Not play the games which, more and more, demand online connectivity thanks to developers looking to cash in on the multiplayer craze and game companies looking to recoup revenue thrust into server farms and the obligatory staff required to maintain said server farms for those multiplayer gamers?
Ultimately, the game publishers' attitude seems to be:  "It's our way or the highway…and we've directed the highway so that it only leads back to us."
So is it our fault we're losing the rights to our games?
…Maybe.  As end-users, it is our responsibility to understand and, if need be, protest unbalanced consumer agreements.  We've got to watch out for ourselves.  The game publishers need our money, not the other way around.  If we don't draw a line in the sand and stand up for ourselves, then who will?
But, on the other side of the coin, are the game publishers wrong for wanting to retain rights and ownership of the games they spend ever-increasing amounts of time, money and manpower creating?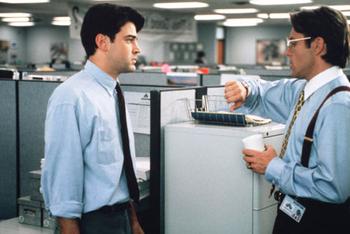 …Not necessarily.  Video games have never been cheap to finance nor easy to produce.  Exceptions to the rule aside, it takes a small army of very skilled people to make a video game—yes, even a bad video game.  There are sometimes "cookie cutter" games with little originality and even less worth, and there are sometimes shining, brilliant games that are pure labors of love.  But even labors of love are still labors.  And in today's global economic market, in today's world of hackers and digital piracy, with the potential to lose money on hard-wrought products whose projected revenue may make or break your entire company—and, consequently, the lives of its employees (game publishers are still people, after all)—the stakes of the industry are frighteningly high.
And those who illegally download games aren't helping things on either end.  They're only making it worse.  Spend two years and millions of dollars producing a game only to have it stolen and posted for free download on the internet and…well…I'd probably be looking to lock down the rights to my product as well.
Does that mean I'd want to own games you bought from me with your hard-earned money, I doubt it.  But I think I can begin to understand those who do want that control.
So who's right and who's wrong in all of this?  Hell if I know.  All I know for certain is that I'm thirty-two years old now.  It's the oldest I've ever been at this point and, in my opinion, it's a damned good age to be—I have money to buy a lot more games than when I was nine.  I still own my copy of The Legend of Zelda and I'd like to say I own that copy of Portal I downloaded from Steam as well.
One is buried in a storage building, the other is buried in the bits and bytes of my hard drive.  But, still, I paid for them both.  I believe I should own them both.
-Modern Geek
…And, Shauna, if you're reading this, good luck with that alpaca farm.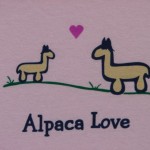 End Transmission…
---
Follow responses to this entry through the RSS 2.0 feed.