Now viewing: Raid 0
Modern Geek Chronicles:
RAID 0 Turns Me On

Yeah.  That's right.  I said it.
It's been a long time since I had a serious computer.  Too long.  For about five years now I've been living as the Geek equivalent of a Rwandan refugee.  Getting by with one Best Buy, eco-friendly, sans-balls laptop after another.  No real tower of my own to call my base of operations.  All my computers came pre-built.  Quaint little mass produced whores that I, shamefully, let into my house.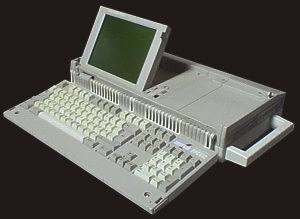 I tried not to blame myself.  Times were tough and I couldn't afford the good stuff.  Yeah, I might snag a decent hard drive here or there.  Maybe throw in some mid-grade ram when I could.  But, ultimately, it was all just the equivalent of dressing up your cousin from West Virginia, taking her to the prom and weeping softly—the both of you—as you made out in the gymnasium bathroom at end of the night.
(Don't act like that was just me.)
But no more.
This time, like a good geek, I'm building the electronic prom date of my dreams Dive deeper…