The Return of the Infamous Wilma & Betty
Next weekend (January 30th) I'll once again be co-hosting the next installment of "The Cure for the Common Reading" with my good friend Justin Edge.  Last time, I posted the opening section of my piece for folks to preview and everyone seemed to enjoy that.  So here we go again!
This time (in honor of my good friend Bill Shipman) I'll be offering up another installment of the infamous "Further Adventures of Wilma & Betty" series. This time the girls are armed and, therefore, even more dangerous than usual!
But you gotta come out to Jengo's (814 Princess Street) at 7:00 on Saturday to find out how the girls got to this point and, more importantly, what happens next! 🙂
The Further Adventures of Wilma & Betty:
Episode X: How It Does or Does Not End
It was 4:59 on a Friday afternoon and outside the 1st National Bank of Bedrock the sky was gray. A steady, dreary rain was falling. The two women just did make it through the front door of the bank as the clock struck 5 pm. The security guard pulled the door shut behind them and closed the lock home.
He was a young, broad-shouldered boy. Reminiscent of a young Dennis Quaidstone.
To be sure, he was a handsome boy. A handsome boy that might some day ripen into a handsome man—if his life was long enough and hard enough and he made just enough bad decisions.
"You ladies got lucky," the young guard said, smiling a perfect smile.
Betty grinned, looking both guilty and disingenuous.
Wilma sighed. "Yes," she said. "We did get lucky." She smiled her apology. "I wish I could say the same for you."
Then she pulled out her pistol and shot the young guard just above the knee.
He crumpled with a scream.
"Here we go," Wilma said.
_______________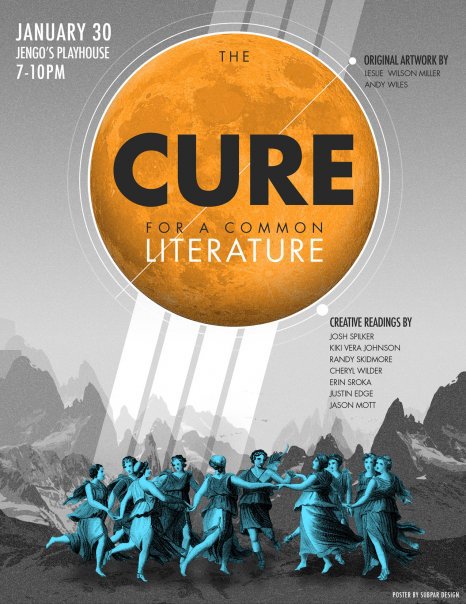 ---
Follow responses to this entry through the RSS 2.0 feed.